COMMEMORATIVE GAMES BOOK
2022 MACCABIAH MACCABI CANADA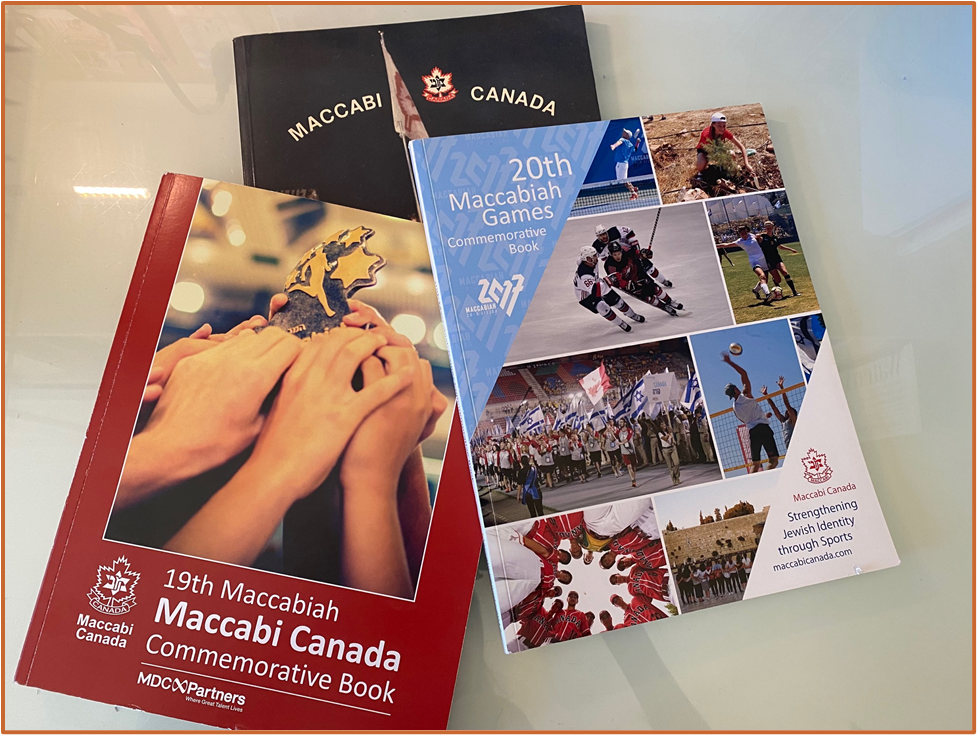 The Maccabiah Games, an Olympic style event, take place every 4 years in Israel and is the second largest gathering of athletes in the World. The games are recognized by the International Olympic Committee as "an international sports federation of Olympic Standing".
Last Summer, marked the 21st Maccabiah and included over 10,000 athletes from over 80 countries. The Canadian delegation consisted of 600 athletes, staff and supporters, and won 55 medals.
Maccabi Canada is a non-profit organization committed to helping amateur athletes across the country compete at international standards. We are pleased to mark this milestone in our athlete's lives with a Commemorative Games Book. This book will celebrate the essence of the experience by profiling each team, athlete, and volunteer on the delegation. It will include pictures from the Maccabiah Games, Israel Experience, Opening Ceremonies and the achievements of each team and athlete.
Over 6,000 copies of the Games Book will be distributed nation-wide. It will be given as a souvenir to each delegation member as well as Maccabi Canada major donors and supporters, making this an excellent venue to advertise and reach a unique target market. The advertising dollars raised in this campaign will go to Maccabi Canada's Adopt an Athlete fund to help subsidize athletes who cannot afford to go to the next Maccabiah Games and represent Canada.
We thank you in advance for your support and making our athletes dreams come true.
Advertising Options
Please choose one of the following ads sizes, and then make your purchase online using the link below. You will be asked to provide a high-resolution JPG file for your artwork (should include your logo / picture and text that you want to appear).
If you require graphic design for your artwork file, you can contact directly Shape Media our book designer who will be offering their services at a flat rate of $150. Please contact them directly at: shapemediadesigns@gmail.com
Ad options:
Full Page $1,500 – limited pages left.
Half a Page $750
Quarter Page $375
Book Naming Right and back cover $10,000
Inside Front $7,500 - SOLD
Back Cover $7,500
For more information, please contact Lee Mes at lee@maccabicanada.com
If you are ready to choose your ad, please click on the link below, see graphic requirements and payment options.
Submit your ad HERE