21st Maccabiah Games-Announcement
Posted on April 02, 2020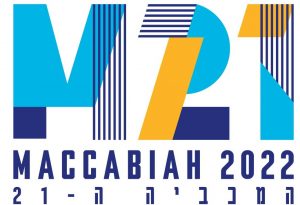 21st Maccabiah Information:
The 21st Maccabiah Games will take place in Israel, July 2022.
If you are interested in being a part of the Canadian experience we welcome you to the Maccabi family and ask that you please read the following information and the FAQ section carefully.
If you wish to participate as an athlete, please review the List of Sports the Maccabi Canada is considering for the 21st Maccabiah. These sports are tentative and will depend on the interest from athletes and other countries.
Athlete Application All athletes must complete the athlete application to apply.
List of Sports Sports being considered by Canada for the 21st Maccabiah
Tryout Dates Coming Soon
Sponsor an Athlete Coming soon. Donate to Maccabi Canada in honour of an athlete
Maccabi Canada's Azrieli Israel Experience A five day pre-games experience for Junior athletes
Selected Staff Forms and Information COMING SOON
Selected Athletes Forms and Information COMING SOON
Staff Applications are now closed. For more information please contact Ashley Kochman, National Athletic Director, at ashley@maccabicanada.com