Kalk shooting for pro soccer career after breakout junior season
Posted on February 29, 2016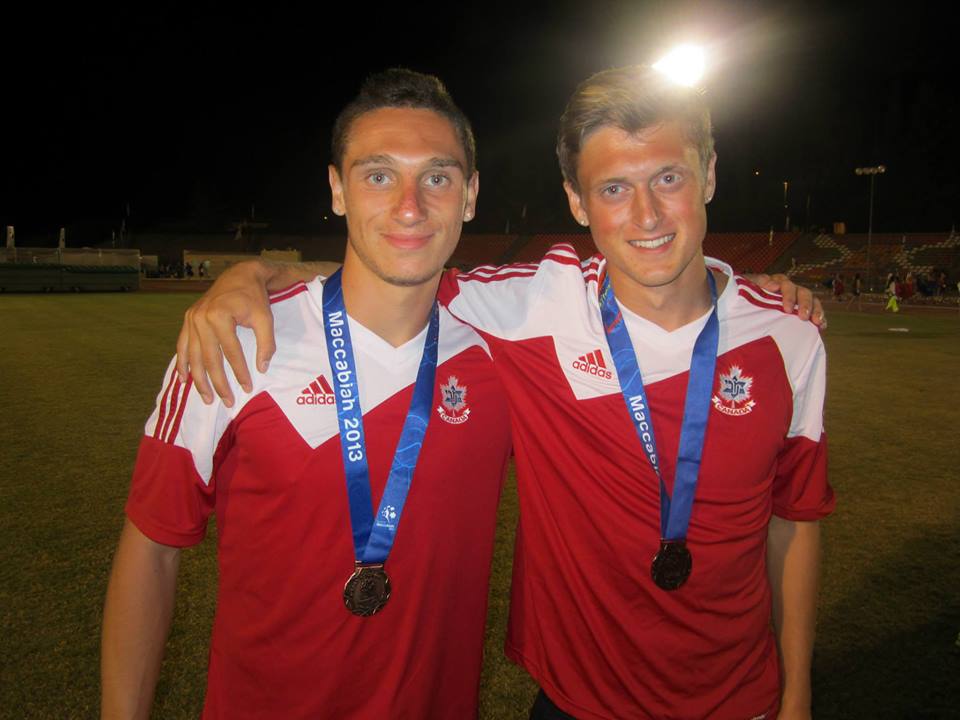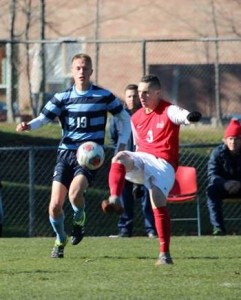 By: Alan Hudes Photo: Courtesy of Lisa Kalk

Jordan Kalk surprised even himself.

On a road trip through Ohio last fall, the junior forward with the Saginaw Valley State (SVSU) men's soccer team made quick work of Walsh and Malone universities, scoring six goals in consecutive hat-tricks.

The offensive outburst would ultimately set the tone for his breakthrough year.

"I had 13 points on the weekend, with an assist against Malone as well," said Kalk, whose team outscored its opponents 14-1 in the two October matches. "From there, I kind of knew…that this season was going to be a good season for me."

Kalk, who won a bronze medal with Canada's open men's soccer team at the 2013 Maccabiah Games, went on to win freshman of the year that fall before having a career year with the Cardinals this past season. The pair of hat-tricks marked the start of a six-game scoring streak for the Richmond Hill, Ont., native, leading the Great Lakes Intercollegiate Athletic Conference (GLIAC) in scoring in 2015, with 20 goals in 19 games. That ranked him third in the entire Division II of the NCAA.

"My coach brought it up at our banquet – he said there was something like over two- or three-thousand (players) in Division II for soccer," said Kalk. "To be third on a list of two, three-thousand people, that's pretty special."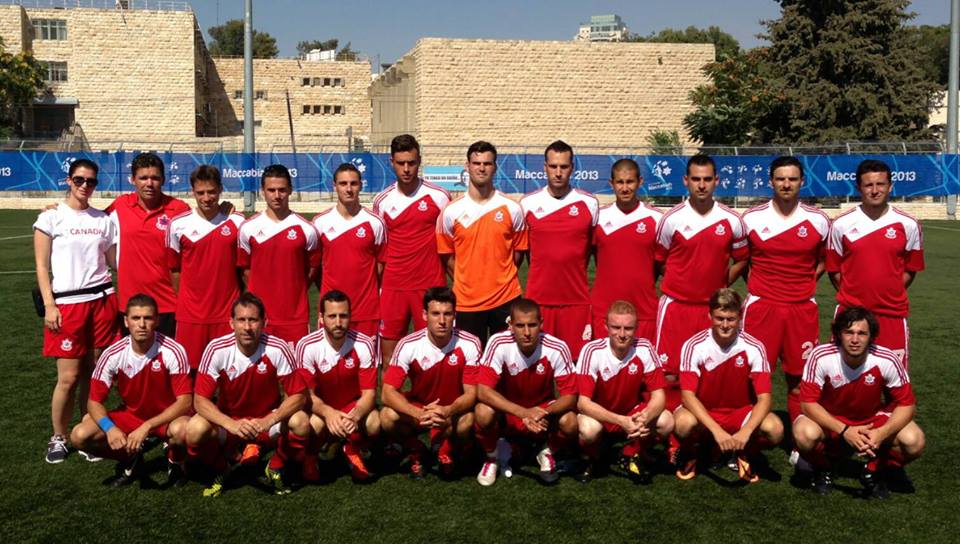 Kalk credits his SVSU teammates for setting him up in prime scoring position throughout his all-star campaign, for which he captured a spot on the all-GLIAC First Team, and earned Division II All-American Third Team honours in just his junior season.
With pro aspirations following his final year – either in Major League Soccer (MLS) or the United Soccer League (USL) – Kalk cites his Maccabi coach, Alan Koch, as one of the first individuals who taught him the importance of being a professional. Koch, currently the head coach of Whitecaps FC 2 – the Vancouver MLS club's minor league team – and former long-time bench boss at Simon Fraser University, had assembled a deep roster for the Games, including 12 players with NCAA or Canadian Interuniversity Sport (CIS) experience, which reached its full potential by getting on the podium.

Among the players were Kilian Elkinson, who spent time with the Bermudan national team in FIFA World Cup-qualifying last summer and Toronto FC's development side in 2008; former Yale University forward Brad Rose, and ex-York University midfielder Ilya Orlov, now an assistant coach with the University of Toronto Varsity Blues. Kalk, meanwhile, was the youngest member on the roster.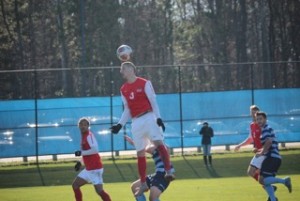 "He's very coachable," said Orlov, who also played with Kalk prior to the Maccabiah with SC Toronto of the Canadian Soccer League (CSL). "The older you get, and the higher level you want to play, you have to be able to take instruction…When we played together at Maccabi, he was very respectful to the older players, I remember. Whenever we would try to help him (improve), he would always be receptive to it."

When asked about playing in a third Maccabi Games in 2017 – he competed for Canada's Under-17 team, while his father played for the masters team at the 2009 Games – Kalk said that while it depends on his pro situation, the memories and friends made playing in Israel will stay with him.

"My family's been a part of Maccabi for a long time…It's just amazing to have that experience to go over to Israel, where it's not just about the soccer," said Kalk. "But you get to meet other people from around the world that share the same religion as you. It's cool to be around other Jewish people."

With his off-season training underway, Kalk is already aiming to raise the bar for his senior year, with loftier goals set to try and impress scouts.

"I have to have a good year every year, being in Division II, otherwise they don't really look in the MLS at Division II kids," admitted Kalk, with an eye towards the draft or potential combine tryouts. "Next year, I have to do better to get to where I want to be...This year I scored 20 goals.
Next year, I'm hoping for 25 to 30.
"(That) will hopefully put me on the map."