Junior Female Soccer Athlete Recruited
Posted on January 08, 2015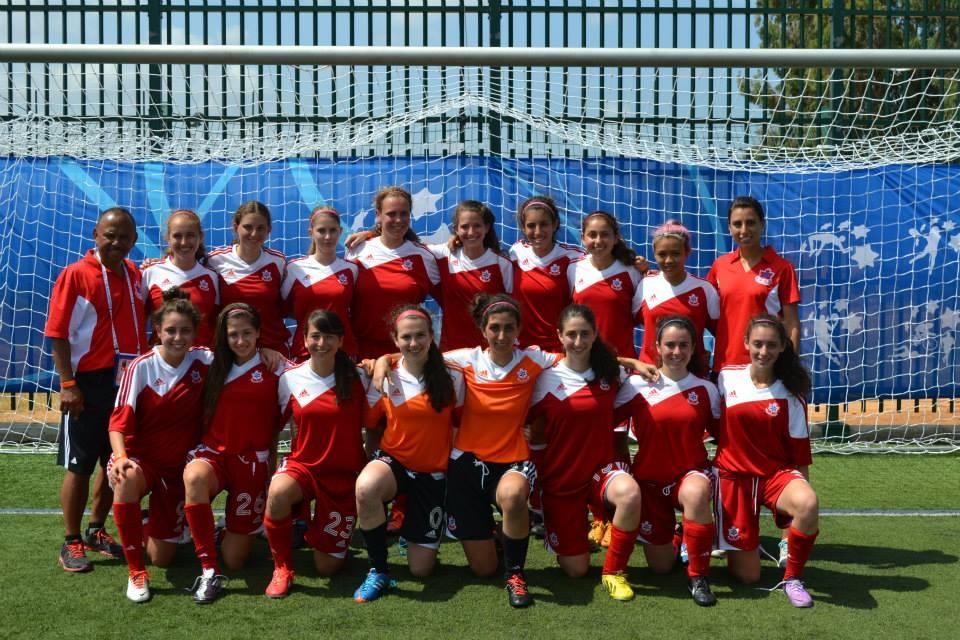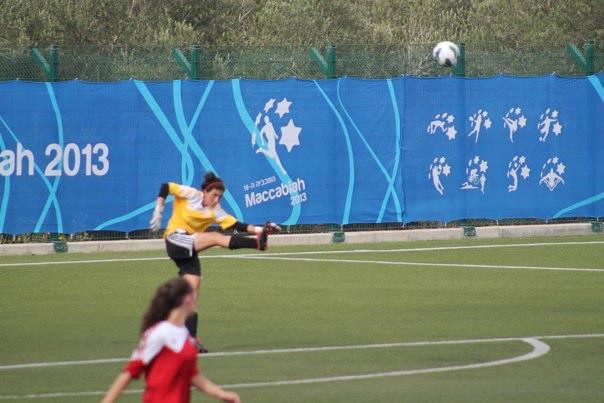 Hannah Boshari's infatuation with soccer began at the young age of 4 where she played forward and defence before establishing herself as a goalkeeper. Hannah participated in the JCC Maccabi games for two years prior to being selected to play for Team Canada at the 19th Maccabiah in 2013.

"When I first recruited Hannah to get involved in the Maccabi experience she was a 14 year old Goal Keeper with some club soccer experience. Her hard work, determination and perseverance to become a top goalie has paid off. Hannah enjoys the game so much that her attitude for practice and extra goal keeper training was the key to her success on getting to the next level" commented her JCC Maccabi coach Menashe Levi.

Hannah's soccer career took a very exciting turn in the winter of 2014, when a football scout for the Israeli National U-19 Girls Soccer team was looking to recruit a goalkeeper for the team to compete in the 2015 UEFA European Women's U19 Soccer Championships hosted by Israel in July.

Being an Israeli, when Hannah's father, Roni Boshari granted her the opportunity to claim her Israeli citizenship and join the U-19 Girls Soccer team, Hannah's international soccer journey began.

In addition to Hannah, the U-19 Women's team recruited two Americans from the USA Maccabi team. Hannah is familiar with her now teammates as she played against one from LA in the JCC final in Rockland a few years ago and played against the Israeli and American teams during the Maccabiah.

"When Hannah was offered a spot on the Israeli National team, we all recognized that this was a fabulous opportunity for her, if she were brave enough to take it. And she was! Of course we were sad to know she was abruptly leaving home a year before we thought we'd have to give her up, but what we also knew is that you have to grab these kinds of chances when they come your way. Be brave, be adventurous, be prepared to step outside the expected and whole new experiences await" expressed Hannah's parents, Roni and Elizabeth Boshari.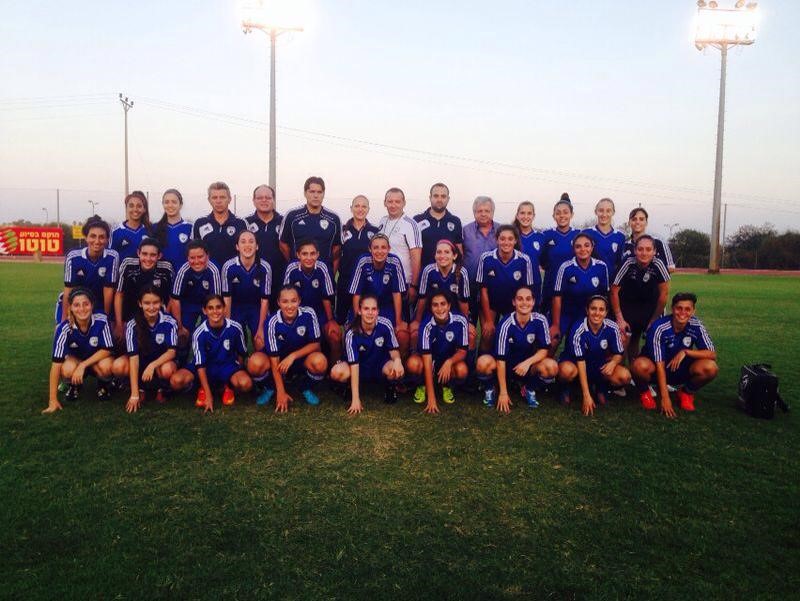 After the Maccabiah Games in 2013, the Israel Football Association (IFA) established its first National Women's Football Academy, In September, along with Hanna, 21 players enrolled in the Academy at the Wingate Institute

As Hannah is not Hebrew speaking, in addition to the academy she attends the American International School in Even Yehuda with students from all around the world.

"I moved here alone, without my parents, and on Shabbat when we don't practice, I have the opportunity to leave Wingate and get to know my paternal relatives" shared Hannah.
"This has been an incredible, life altering experience. I came during the conflict in Gaza and watched rockets explode over Tel Aviv; began learning Hebrew, and have been fortunate enough to have the game I love send me halfway across the world. I'm playing at the international level, with an amazing group of girls and fantastic coaches. This soccer program is completely unique to Israel, who is developing girls' soccer for this tournament".
At the UFEA U19 Championships, the team will be competing against the very best teams from Europe.
"I am so fortunate to have this opportunity, and to have my dedication to soccer pay off. I've been playing since I was 4 years old and have moved up the competitive soccer system in Toronto going from my neighbourhood of East York and ending up on one of the top teams in the province in Vaughan".
"I have had the pleasure of coaching Hannah since 2012 and on the Maccabiah 2013 team." Says Laura Arduini, Maccabi Canada's junior girls soccer team at the 19th Maccabiah. "She is a fantastic athlete and has been an integral part of the success of both the Vaughan and Maccabi teams. Her hard work in training and outstanding performance in competitions lead to this fantastic international opportunity for her in Israel. We're happy she made the decision to go to Israel but the team misses her comments at training and the way we could rely on her to peak her performance in big games when the team needed her. I'm proud of the player that Hannah has become and I look forward to what will be a promising career as she continues to grow throughout these European championships and playing university soccer" she says.
Both coaches, Laura Arduini and Menashe Levi had an impact on the development of Hannah's soccer career and decision to play for Israel's U-19 Women's National Soccer Team.
"Hannah has matured to be a young adult who can juggle soccer life and school and should be looked upon as remarkable role model to all Jewish girls who like her love the game of soccer. I will take this opportunity to wish Hannah the best of luck as a team member of Israel's U19 Women National Soccer Team. You make us proud". Levi concludes.
"It has been immensely satisfying to see her take on so many challenges this year and to emerge with such poise and maturity and confidence. We hope she has also made lifelong friends, deepened her ties to Israel and come to a new level of appreciation of the commitment and hard work needed to have success in team sports. Go Israel!" summarize her parents.
Hannah will be returning to Canada next year, after the Euro, to attend university and continue to play varsity soccer.
We wish Hannah success with Israel's U-19 Women's National Soccer team.
B'Hatzlacha,