Season One ends on a high note
Posted on June 20, 2018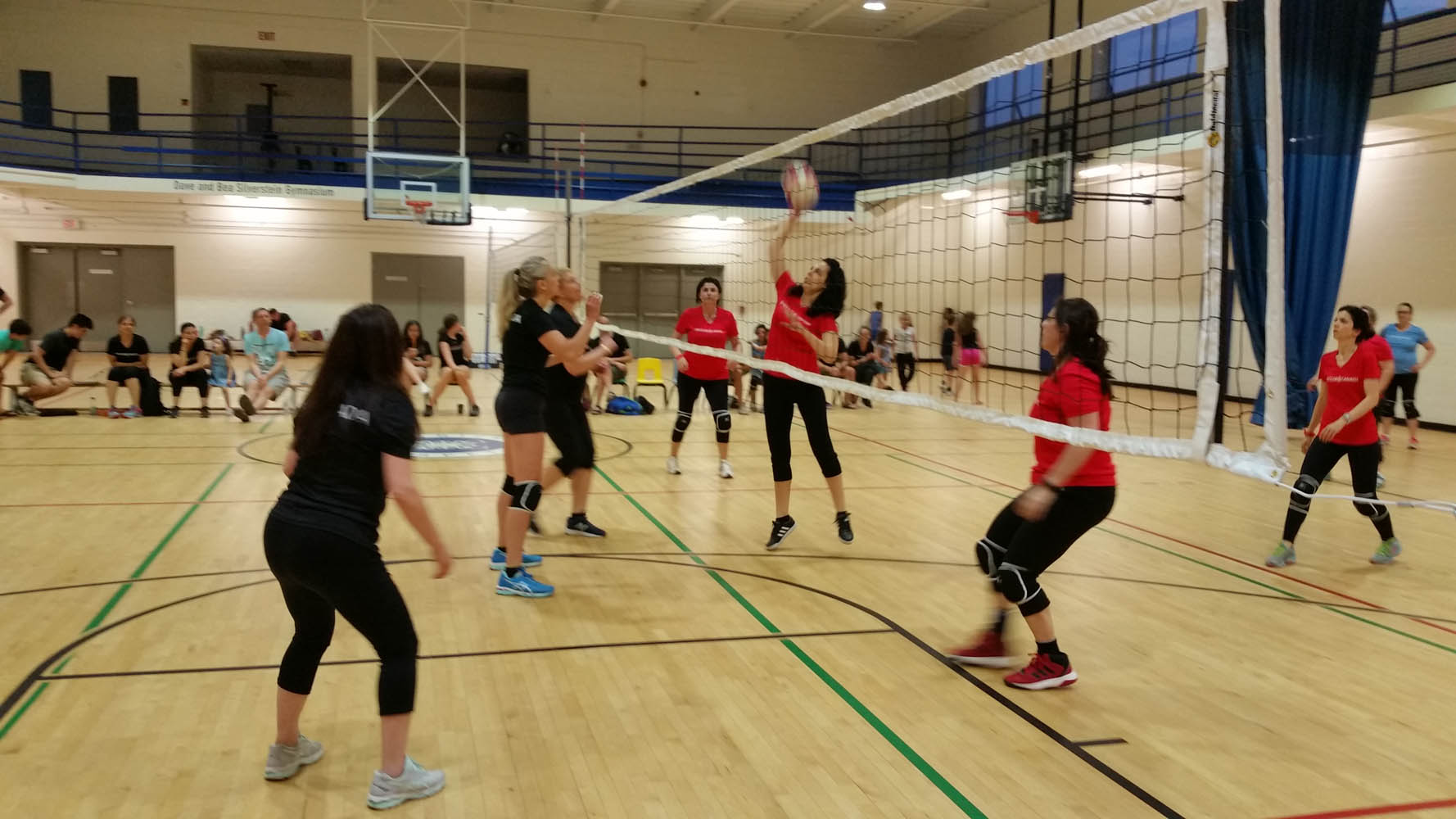 On the sidelines families watched and cheered as their wives and moms took to the court at Maccabi Canada's end of season inter-league Catchball tournament this past Sunday.

And what a tournament to end the first season! From the fierce serves to the elegant spiking at the net to phenomenal catches and volleys, one would think these women have been playing the game of Catchball for years.

Maccabi Canada's Catchball league of 3 teams, Maple, Thornhill and Toronto, only started in the fall of 2017 with 50 women signed up excited to learn and play the sport.

In less than a year of practicing, the development of the players' skills and team camaraderie was remarkable. Credit goes out to our fantastic coaches who collaborated weekly on lesson plans and team development to create such a wonderful and fun experience for the players and themselves.

Catchball is the fastest growing sport for women worldwide. Started in Israel as a social-recreational activity for women, where the game has engaged and empowered over 10,000 women to be active, be part of team, meet new people and just have fun.

Similar to volleyball in format and appearance, Catchball is played with 2 teams of 6 players on a standard volleyball court with the main difference being, as the name suggests, in Catchball players must catch the ball with both hands before they can pass to a teammate or over the net.

There are no words to really express how lucky this group of women are to have come together as a result of the game of Catchball. The season ends with new friendships formed and bond that they will have with them forever. Everyone is waiting for the next season to start.

Kol Ha'Kavod to the players and the coaches to an incredible first year!.
Next season cannot start soon enough.
Are you interested in joining Maccabi Canada's catchball league? Send an email info@maccabicanada.com requesting more information about the 2018/ season.